Contact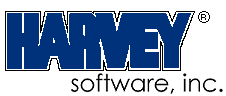 Harvey Software, Inc.
7370 College Pkwy, Ste 214
Fort Myers, FL 33907
To contact us by phone:
If you have questions about the CPS Parcel Locator for parcel tracking, please call 800-231-0296. Business hours are from Monday - Friday 9:30 AM to 4:00 PM EST. Closed Saturday, Sunday and certain holidays.
Since the CPS Parcel Locator is a free service, technical support is available by pressing the Help button found on the product screen. There is no phone or email support for this product by itself. Suggestions for changes can be made by using the Harvey Software input form found by click here. Customers that have purchased CPS shipping products should direct their questions and suggestions to the normal CPS Technical Support options.